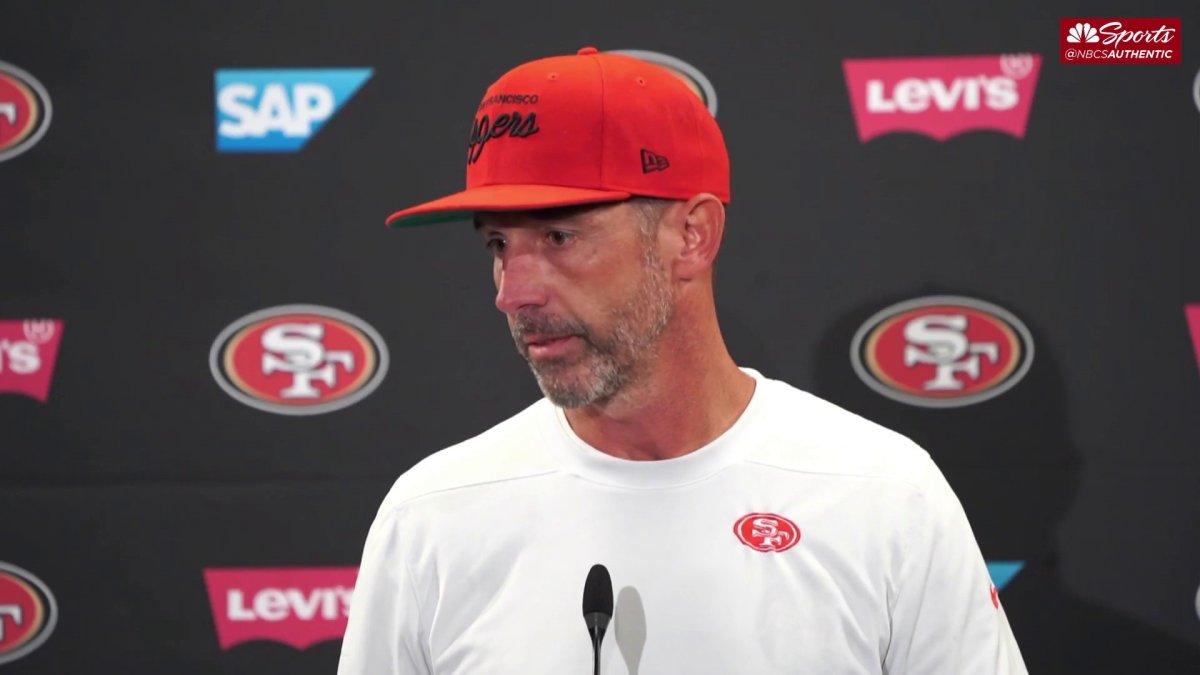 SANTA CLARA — 49ers quarterback Brock Purdy takes the field Sunday for his first Week 1 start in the NFL.
He also will hold the title of being a 49ers team captain after just eight starts at the end of his rookie season.
"He's our captain," 49ers wide receiver Brandon Aiyuk said of Purdy. "He's our leader. He's the quarterback of this team."
Purdy, 23, is the youngest of the six players chosen as captains, coach Kyle Shanahan announced on Wednesday.
Wide receiver Deebo Samuel is a first-time captain. Tight end George Kittle, left tackle Trent Williams, defensive lineman Arik Armstead and linebacker Fred Warner were again named to their leadership roles.
Purdy won over the locker room last season after moving up from No. 3 on the depth chart to lead the 49ers deep into the postseason.
The only question entering this offseason was whether Purdy would be healthy enough to open the season as the starter. After significant elbow surgery, he was cleared for the first day of training camp.
Purdy proved himself worthy of a leadership role last season, Shanahan said.
"Guys can think you're a leader," he said. "You can act like a leader. But guys don't follow many people who don't produce on the field, and I think that's why he got so many votes this year because they believed in him and felt he was one of the leaders last year."
The only game the 49ers lost last season with Purdy at quarterback was the NFC Championship Game when he sustained a torn ulnar collateral ligament in his right elbow in the first quarter.
Shanahan said it is not necessarily a requirement for the team's starting quarterback to be chosen as a captain. Trey Lance, the Week 1 starter a year ago, was not voted as a captain.
However, Purdy received a lot of support inside the locker room as the 49ers prepare for their Week 1 matchup with the Pittsburgh Steelers.
"I just think the way he's carried himself since he's been in here, being a true professional, getting everybody going, giving the offensive confidence, giving the defense confidence, giving everybody around the building confidence," Aiyuk said.
Samuel's ascension as a captain also was a notable development. He was not voted as one of the team captains last season after his All-Pro 2021 season.
"I think it hurt him a little bit not being a captain," Aiyuk said. "I'm excited for him to come back this year and be a captain."
Samuel admitted to having a poor season last year but came back to training camp in better physical condition and with a greater sense of urgency.
"For him to be one of those guys, especially how last year ended for him, it shows how dedicated he's been," Shanahan said.
Defensive end Nick Bosa was a team captain last season. On Wednesday, he ended his 44-day contract holdout.
Download and follow the 49ers Talk Podcast