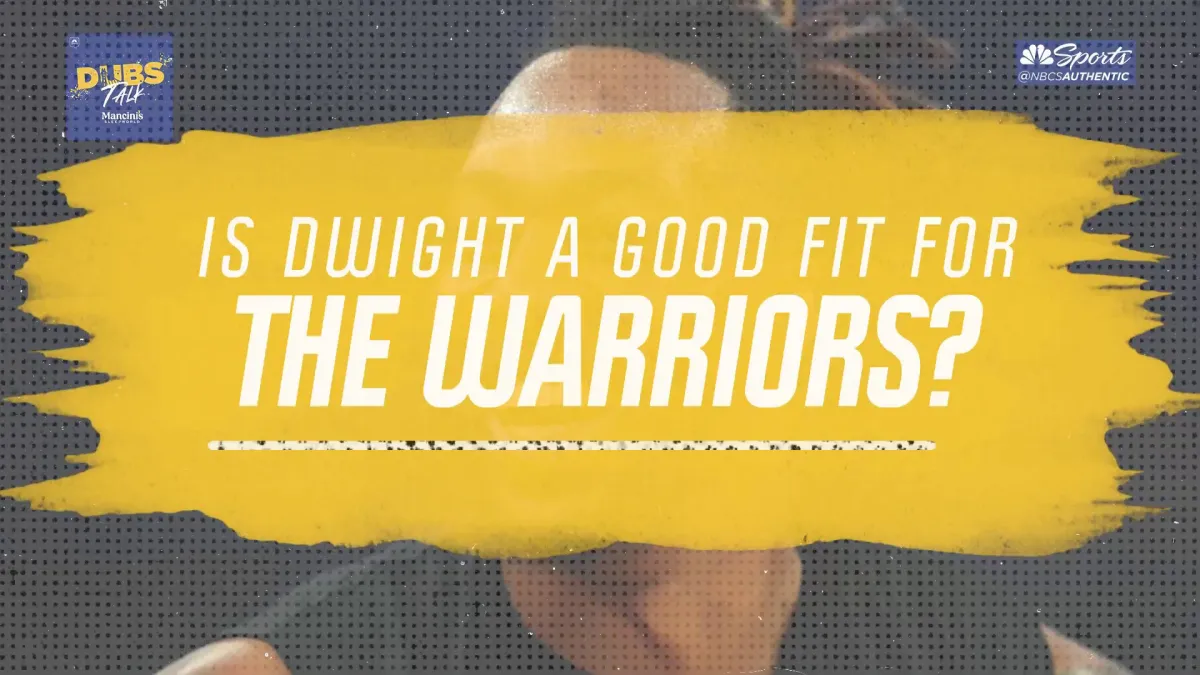 The Warriors' roster size need has led them to two intriguing players.
Free agent center Dwight Howard will meet with the Warriors in San Francisco next week, The Athletic's Shams Charania reported Friday, citing sources.
The eight-time NBA All-Star last played in the league during the 2021-22 season, appearing in 60 games for the Los Angeles Lakers. He averaged 6.2 points and 5.9 rebounds in 16.2 minutes per contest.
The former No. 1 overall pick has spent time with seven different teams during his 18-year NBA career, and he was part of the Lakers' 2019-20 championship team.
Howard, 37, spent last season playing in Taiwan for the Taoyuan Leopards and clearly is looking for one more NBA shot. Per Asia Basket, he averaged 23.2 points and 16.2 rebounds in 34.9 minutes over 20 games.
NBC Sports Bay Area's Monte Poole and Dalton Johnson discussed in June the idea of Howard joining the Warriors in free agency, believing he could be a good depth move.
Howard hasn't hid his desire to join the Warriors in recent years, stating in 2022 that he could have mentored former No. 2 overall draft pick James Wiseman, who Golden State ultimately traded to the Detroit Pistons last season.
While the Warriors wait to meet with Howard, they agreed to a two-way contract with free-agent center Usman Garuba, Charania and The Athletic's Anthony Slater reported, citing sources.
Garuba, a 2021 first-round draft pick by the Houston Rockets, averaged 2.8 points and 3.9 rebounds in 99 total games over the last two seasons. But he was traded twice in July before being waived by the Oklahoma City Thunder.
Garuba, 21, joins Lester Quinones as players the Warriors have signed to two-way contracts. NBA teams now are permitted to have three two-way players.
The Warriors currently have 13 players signed to guaranteed NBA contracts, so they have room to add Howard if next week's meeting goes well.
But Garuba provides insurance if Howard and the Warriors don't agree to terms on a contract.
Download and follow the Dubs Talk Podcast