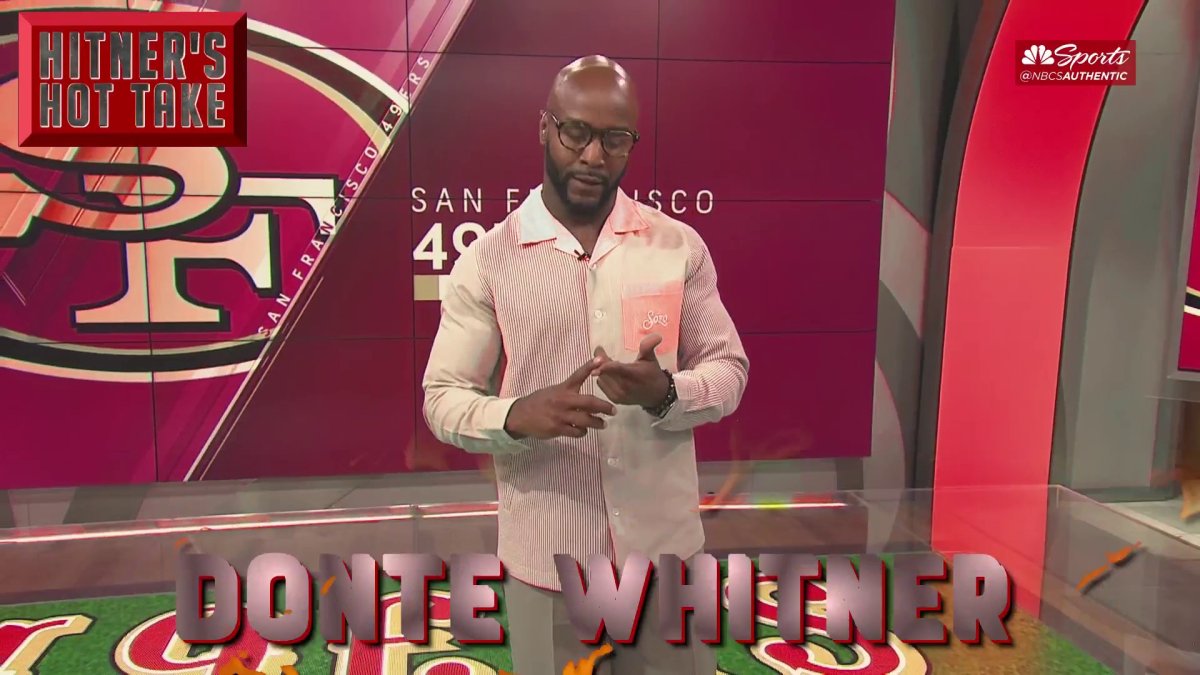 Brock Purdy spent three hours Sunday reminding everyone why coach Kyle Shanahan entrusted him with the keys to the 49ers' kingdom this offseason despite the second-year pro coming off UCL repair surgery.
Purdy completed 19 of his 29 attempts and threw two touchdown passes in the 49ers' 2023 season-opening 30-7 win over the Pittsburgh Steelers on Sunday at Acrisure Stadium.
In the eyes of NBC Sports Bay Area analyst Donte Whitner, the 2022 seventh-round draft pick did nothing against the Steelers to dissuade Shanahan's belief in him.
"49ers head coach Kyle Shanahan already has more confidence and trust in quarterback Brock Purdy after only nine games than he's ever had in Jimmy Garoppolo," Whitner said in the latest "Hitner's Hot Take" segment. "And this is because of [Purdy's] decision making, his accuracy, his arm strength and the ability to stay calm under pressure. We saw all of this and more in the 49ers' blowout win in Week 1 of the Pittsburgh Steelers."
Purdy made all the right decisions in the win over the Steelers, including hitting Brandon Aiyuk for two perfectly thrown touchdown passes, the second of which was a fade route on the side of the right end zone.
The 23-year-old managed to squeeze passes in to tight windows, and he hit his receivers in stride, enabling them to do what they do best -- run after the catch.
Purdy now has started six career regular-season games and won all of them. In all seven regular-season games he has appeared in, he has thrown at least two touchdown passes, matching Joe Montana and Steve Young for the second longest streak in 49ers history, only behind Jeff Garcia.
Because of how well Purdy command's Shanahan's offense, Whitner sees big things in the 49ers' future.
"If Brock Purdy continues to play at this high level, I'm penciling the 49ers in to win the Super Bowl," Whitner concluded.
Download and follow the 49ers Talk Podcast