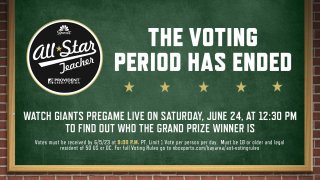 The voting period for this contest has ended. Watch Giants pre-game live on Saturday, June 24 at 12:30 p.m. to find out who the grand prize winner is.
About All-Star Teacher
The All-Star Teacher Award recognizes middle and high school teachers in Northern and Central California for their extraordinary work and dedication to their students and community. Learn more about this year's award here.